Truth Lab, the creators of goblintown.wtf announced the soft launch of its native NFT Marketplace- Truth Marketplace built in partnership with Snag Solutions, a white label NFT Marketplace, designed to reduce seller fees, increase transaction volume and mitigate fraud.
The NFT Marketplace is set to feature all Truth-related collections like goblintown.wtf, grumpls, The 187, Secret Society, Illuminati DAO token, UNDAO, Believer Passes, Merch, and more.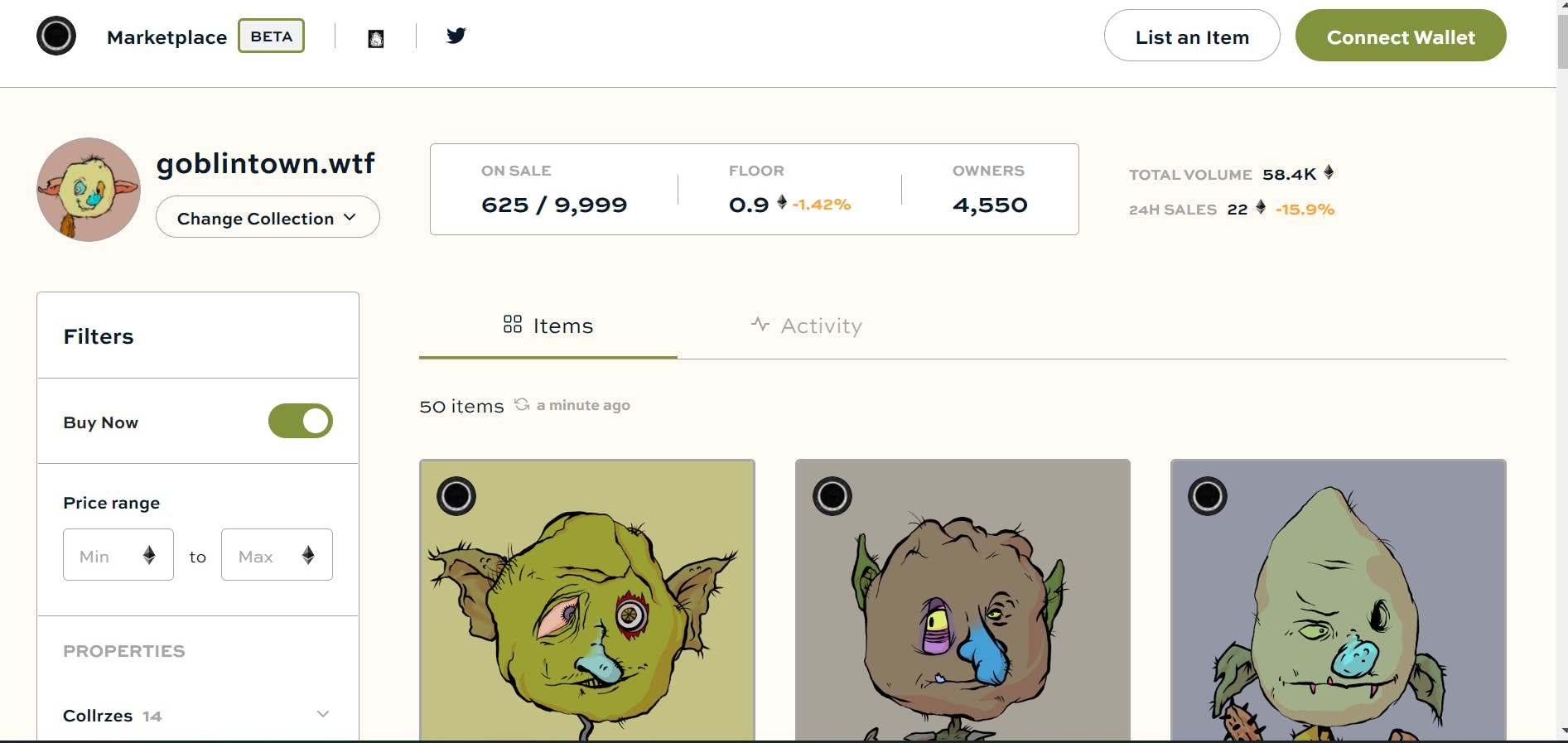 Source: https://marketplace.truthlabs.co
TL;DR:
Truth NFTM was built in partnership with Snag solutions, a white-label NFT marketplace.
The platform shall feature all NFT collections in the Truth ecosystem, merch, and more.
The royalty fee will be 5% for all collections, inclusive of the platform fee.
 A more stringent process of reporting/flagging NFTs as stolen.
"We are soft-launching today so that we can begin to populate the marketplace. This is now the lowest cost channel to list your Truth Lab-related NFTs" tweeted Alex Taub, Truth Lab co-founder.