Doodles, a popular NFT collection, announced that they have raised $54 million in a $704 million valuation in a funding round led by Reddit co-founder Alex Ohanian's 776 Capital, FTX Ventures, 10TFund, and AcrewCapital.
"We are using the funding to rapidly acquire a world-class team of engineers, creatives, marketers, and business executives. As well as to fund product development, acquisitions, proprietary technology, media, and collector experiences," the Doodles team tweeted.
Recall that the 10k collection fell to a single-digit floor price for the first time since reaching an ATH of 17.3 ETH to 7.35 ETH in recent days.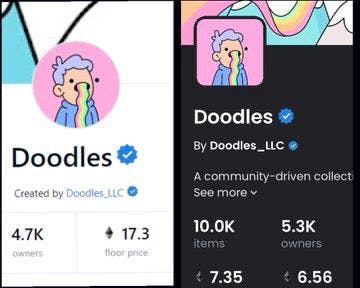 Following the announcement, trading activities have picked up as more traders regain more confidence in the team.